DEECRACKS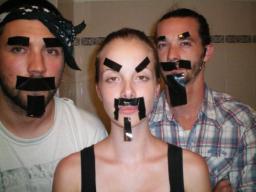 THE DEECRACKS (poppunk)
IGEL VS. SHARK (hardrock)
7YEARSBADLUCK (poppunk)
THE DEECRACKS kommen wieder. Mit fünf bis zwanzig 1-2-3-4s und 3 Lederjacken. Das letzte Mal bis Bassist Hank the Tank wieder aus den Staaten zurück ist.
IGEL vs. SHARK werden sowieso eure neue Lieblingsband.
7YEARSBADLUCK singen trotz fortschreitendem Alters noch immer ganz passabel. Mit viel Herz und wohl auch viel Promille.
---