DISKREPANT / b°tong / TAMAGAWA / Grenzregionen meets Syl Via
Donnerstag 22.11.2012

doors 20:00
beginn 21:00
5.-
hosted by workstation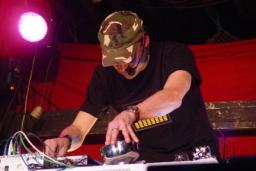 DISKREPANT / b°tong / TAMAGAWA / Grenzregionen meets Syl Via
experimental music & sound art projects
DISKREPANT is the solo project of Per Åhlund from Stockholm, Sweden. He's involved in several experimental music-, and sound art-projects. With Diskrepant he explores the borders be­tween sound and music, stillness and hysteria, darkness and light. He creates compositions on the verge of dissolving and focuses on atmosphere and texture rather than tonality and rhythm.
Chris Sigdell aka b°tong is an experimental electronic musi­cian. He developed a soft spot for early industrial textures and pioneering ambient soundscapes while cutting his teeth in cult industrial band NID (1995-2005).
Tamagawa's sound is hypnotic, reverberating with faraway melodies. His music is emotional, but also futuristic. In his mind the world doesn't exist. It is gone, along with humanity. He melds layers of clean and distorted guitars with synthe­sizer drones and guitar feedback and loops.
Grenzregionen ist ein Dark Ambient/Noise Projekt des Innsbrucker Klangforschers Alexander Spechtenhauser. Mit hochspezialisierter Software kreiert er Klangwelten die irgendwo zwischen Science Fiction Soundtrack und geräuschartigen Tonfragmenten liegen. Begleitet werden die Klänge durch Syl Via`s Performance welche wirkt als würde Mensch und Musik verschmelzen und daraus Butoh geboren werden. Ein weiterer Teil des Auftritts wird die speziell für diesen Abend erstellte Videokunstprojektion sein welche die Klänge visualisiert und Butoh die passende Grundfläche bietet.
---