L*F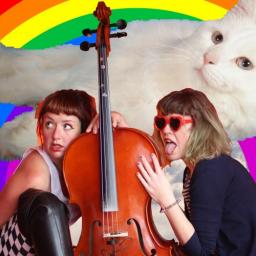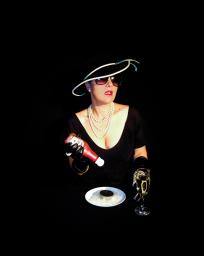 LADY*FEST Innsbruck
Vicious Irene (swe)
Razor Cunts (de)
Madame Dame (fr)
Friend Crush (de)
Žen (hr)
Vicious Irene: Punk aus Göteborg (SWE)
Beinflusst von Anarcho Punk, Riot Grrrl, D-Beat und Rock´n´Roll kreieren Vicious Irene ihren ganz eigenen Punk Sound mit folgender Message "Put your fists in the air and your dancing shoes on and together we'll smash patriarchy, the capitalist system and liberate our animal friends while having a helluva good time".
Razor Cunts: Riot Grrrl, No Wave, Punk aus Berlin (DE)
Glitterpunkgesang begleitet von Cello-Distortion und Tabubrüchen. Das Duo Razor Cunts sagt selbst über sich, es ist das Ergebnis einer jahrzehntelangen Häckselei von The Raincoats, Lydia Lunch, Miranda July, Bikini Kill, Yoko Ono, Margaret Atwood und Mary Poppins. Let´s get razor cunted with distortion and love!
Madame Dame: Disco Punk Diva aus Paris (FR)
Die Primadonna Destroy bietet eine rockige enthusiastische Show mit Schweiss und Charme, irgendwo zwischen Marlene Dietrich und Nina Hagen. Disco, Rock und Whiskey.
Friend Crush: All-Trans* Emo Punk aus Berlin (DE)
Musikalisch beeinflusst von Mid 90er Emo, wobei in ihren Songs immer wieder ihre Vorliebe für Punk und poppige Melodien durchglitzert. Songs, die mal laut und wütend und dann wieder ganz zerbrechlich und leise sind.
Žen: Progressive indie post rock aus Zagreb (HR)
Die progressive Symbiose aus visuellen Elementen, Gitarre, Bass, Drums, Synthies und Vocals bricht kreativ mit Geschlechterstereotypen. Ihre Musik ist eine Mischung aus post-rock, shoegaze, math-rock und experimentellem Elektro.
---