MÄÄÄHDRESCHER FEST 2017
| | | | |
| --- | --- | --- | --- |
| Freitag 24.03.2017 | Einlass 18:00 | Beginn 18:30 | VVK €19.- | AK €25.- | hosted by Lovegoat |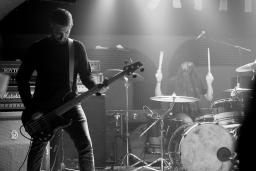 MÄÄÄHDRESCHER FEST 2017
ZIG ZAGS [thrash punx|us] | INSANITY ALERT [metal punx|at] |
OKKULTOKRATI [black wave|no]
BUG [hardcore|at] | NAG [hardcore|no] | NAILEATER [crust|at]
AGAB – All Goats Are Bastards
Founded in the "summer of love 2006" and still kickin'! lovegoat turns 11 years old and that should be reason enough to celebrate like there is no tomorrow (which actually might be true)!! Come and join us for our birthday party – we are proud to present the first MÄÄÄHDRESCHER FEST featuring some very good friends:
There is nothing subtle about the ZIG ZAGS. The trio hailing from LA combine metal, retro-rock and garagepunk like no other band. Without a doubt – they are the kings of thrash garage! Check MOTÖRHEAD, VOIVOD, THEE OH SEES …
I guess nothing more has to be said about Europes finest thrashers INSANITY ALERT! The Innsbruck fourpiece is exactely the locomotive you need to break your neck! For fiends of D.R.I., SUICIDAL TENDENCIES, MUNICIPAL WASTE …
DARKTHRONE meets MOTÖRHEAD meets 80s new wave – OKKULTOKRATI deliver a sound that is dark and dirty, yet fresh and new. They make it their business to tear apart the rock 'n' roll guidebook and mash it into vicious combat music for fans of punk, d-beat and black metal. For fans of old school nihilism!
BUG (special unplugged performance): BUG reign supreme! Innsbruck's finest HC combo will grace our festival with a very special unplugged performance. We are looking forward to mad dancing skills, wrecking melodies and bluesy rhythm! Check UNSANE, MELVINS, OXBOW …
To put it simple, NAG might just be the best new band hailing from Norway. They are a band tailor-made for post-social democratic Europe: Dark, hard, primitive, aggressive. And a bit strange. Their sound is a mixture of old-school crust punk, hardcore and metal, with the occasional viking chorus. If you like DISCHARGE, OATHBREAKER, TRAP THEM …
NAILEATER eat nails … no wonder, they sound like a crushing d-beat hammer splitting your skull! NAILEATER from Innsbruck are completing the line-up for our little festival. Get ready for crust/HC in the spirit of WOLFBRIGADE, NAILS, DOOM …
After the concerts we will celecrate a dance-crazed night with tunes from around the world and give a fuck about genres (as usual)! Better be prepared for a long night! + Special Catering
---