WHITE MILES | THE VIBES
Donnerstag 17.12.2015

Doors 20:00
Start: 21:00
VVK €11.- (bei Ö-Ticket)
AK €14.-
hosted by Trio Flanell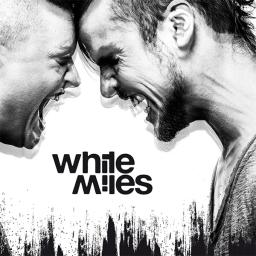 WHITE MILES | THE VIBES | DON VITO
White Miles is a dirty pole dance stoner blues rock duo. People say they are from Madagascar. Medina and Lofi met in 2005. They decided to crash the music scene back in 2011. After releasing 4 live-videos, they quit their dayjobs and live their dream. They are famous for their crazy rehearsalroom parties with pole dancers, old black and white movies and loud music what an experience! People say they live in their own world, but the truth is they make the world their own.
The Vibes are three rebels from Aarau, Switzerland. They joined each other in late 2002 and since then they take care of their business to spread their rock'n'roll like a fever. The sound's rather rude, you know, overdriven guitars & basses, roaring drums and organs, some southern jack daniel's rock influences and the lifestyle of rock'n'roll. They live the life here and now! Enjoy the show, carpe diem.
There is no other band than DON VITO that can make such loud noise with such creativity and step away from using rock instruments 'traditionally'. The sudden changes of rhythm, playful drum rolls and passionate shrieks leave you thrilled and out of breath.
---