1 Year United Movement
| | | | |
| --- | --- | --- | --- |
| Samstag 11.11.2017 | Start: 21:00 | 3 Euro all night long | hosted by |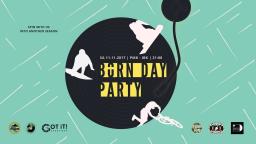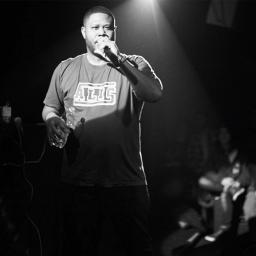 United Movement & GOT iT! Born Day
mit Maylay Sparks (US) und Mountain Reggae Radio
Wir feiern den 1. Geburtstag von United Movement und den 4. Geburtstag von GOT IT
Soundtechnisch werden wir über den Abend alles abdecken, was United Movement so zu bieten hat: Am Mainfloor gibt es Hip/Hop all night long, von Oldschool Klassikern bis hin zu den aktuellsten Trap-Raketen und einem Live Act aus den Staaten ist alles verteten! An der Bar wird's noch ein wenig abwechslungsreicher: Ein Gemisch aus Reggae, Jungle, Funk und Drum and Bass wird die Leute an der Bar bei Laune halten, garantiert...
Als Special Guest dürfen wir Maylay Sparks (US) und Mountain Reggae Radio begrüßen!
TIMETABLE MAINFLOOR
[22:30 - 23:45] DJ Beatpuzzler (Oldschool Hip/Hop, Funk)
[23:45 - 00.30] Maylay Sparks (Hip/Hop, Rap)
[00:30 - 01:30] DJ Verbalist (Oldschool Hip/Hop)
[01:30 - 02:30] Gundada Sound (Hip/Hop, Trap)
[02:30 - 04:00] Mad Simon & Big Belly Boi (Hip/Hop, Trap)
[04:00 - Open End] Some of the Above (Hip/Hop, definately)
[??:??] Rap Session by Einfach Alex
TIMETABLE BARFLOOR
[21:00 - 00:00] Mountain Reggae Radio (Reggae, Dancehall)
[00:00 - 01:15] Selecta Domdee (Jungle, Dub)
[01:15 - 02:30] Dee Rag (DnB, Bass, Trash)
[02:30 - 04:00] Manolo (Funk, Hip/Hop)
[04:00 - 05:00] DJ CHRIS - CUE (Reggae/Dancehall)
BRING GOOD MOOD!
---