OAK/DISAVOW/GRAM
Donnerstag 13.04.2017

Doors: 20:15
Show: 21:00
€ 6,-
hosted by GURX TURMOIL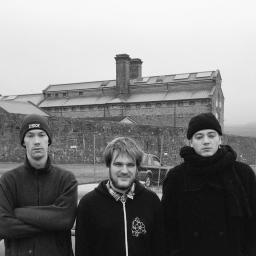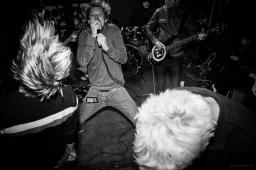 OAK (dark chaotic hardcore, swe)
DISAVOW (xvx hardcore punk, swe)
.GRAM. (negative hardcore punk, de)
Gothenburg based massive hardcore trio OAK (with members of MURDEROFCROWS) are visiting Innsbruck for the first time and presenting their new EP "Your Mess As Much As Mine", which is one of the most chaotic, dark hardcore offerings out there. On this record OAK are serving dramatic dynamic shifts, progressive songwriting and brief, yet monumental arrangements, resulting in a visceral assault on the senses. Their heaviness implies: OAK are cut from the same musical cloth as CONVERGE and TRAP THEM.
DISAVOW is a brand new vegan straight edge act from Gothenburg featuring Mattias Rasmusson (ex ANCHOR). After their first tour in january they are now accompanying OAK to present their not yet released material.
.GRAM. ist negativ. .GRAM. spielt hardcore punk. .GRAM. kommt aus München. .GRAM. hat eine neue Platte. .GRAM'S. neue Platte heißt "Geisterbahn". .GRAM. ist nicht die Lösung. .GRAM. ist das Problem.
We don't want sexism, racism, homo- or transphobia, tough-guy attitude or any other form of discrimination at our events!!!
---