OFF WITH THEIR HEADS (us) / 7YEARSBADLUCK (a)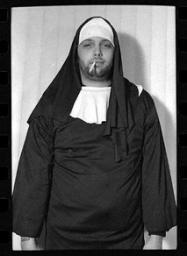 OFF WITH THEIR HEADS (us) / 7YEARSBADLUCK (a)
File under: Drunks Night out Part I // life sucks, let's party!!
Freunde von AGAINST ME!, DILLINGER 4, TOYS THAT KILL, J CHURCH und HOT WATER MUSIC können sich schon mal ein Loch in den Bauch freuen, denn der Vierer aus Minneapolis, USA schlägt in exakt dieselbe Kerbe!!! Nach Releases auf Recess Records und Chunksaah (dem Label der BOUNCING SOULS Jungs) kommt das neue Album auf NO IDEA Records, und dort wird eine Punkrock Rakete nach der anderen gezündet! Das Label meint: "Manic clinical depression, self medication and a sense of humor are amazing bedfellows. I don't think there's a better way to describe this tangled mess of criminally good pop punk."
7YEARSBADLUCK machen Poppunk. Und zwar unschön unkompliziert melodiösen für ich, du, er, sie und es. Wer dabei an andere Bands denkt, soll sich sein Samiam, The Alkaline Trio oder Jawbreaker Shirt anziehen. 7 Jahre voller Schweiss, Herz und Hangover liessen die Band zu einem Fixpunkt der österreichischen Punkrockszene wachsen.
---