BAMBI MOLESTERS (surf rock/cro)
Donnerstag 12.09.2013

Doors: 21:00
Show: 22:00
€9.-
hosted by Trio Flanell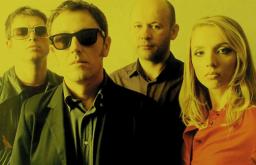 THE BAMBI MOLESTERS (surf rock/cro)
& Trio Flanell-DJ-Team!
"The Bambi Molesters – Die beste Surfrock-Band der Welt" (O-Ton Michael Stipe/Peter Buck, R.E.M.) vereinen den verhallten Twang der 60er mit zeitgemäßen Sounds und begleiten uns damit vom Strand in die Garage und wieder zurück. Nach unzähligen Alben und Touren mit R.E.M., The Cramps, Man or Astro-man?, Messer Chups, Chris Eckman, The Flaming Sideburns, sind sie längst schon zur festen Genregröße geworden.
Hochgelobt gleichsam von Kritikern, Musikerkollegen und Medien weltweit, hieven sie den klassischen Surfsound der 60er Jahre zeitgeistig auf eine neue Ebene und drücken ihm ihren ganz eigenen Stempel auf. Ennio Morricone und Link Wray lassen recht herzlich grüßen.
---