Kepi Ghoulie Art Exhibition
| | | | |
| --- | --- | --- | --- |
| Sonntag 17.04.2011 | 19:00 | 5.- | hosted by Firefly Concerts & Heavy Kevy |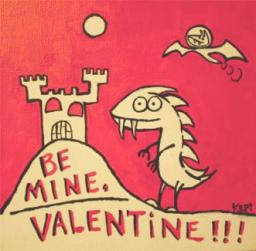 KEPI GHOULIE (asian man records)
SIXTYNINER (voodoo rhythm records)
ART meets ACOUSTIC meets ROCK'N'ROLL!
Music and art on a Sunday. Sounding cheesy and it probably is, but hey, this is KEPI GHOULIE (from the GROOVIE GHOULIES)! And he's bringing along his friends MICHIEL HOVING and STEFAN TIJS from the Netherlands. You will be fascinated by their hilarious art pieces and singing along to their acoustic guitared perfectness. So bring on the Kumbaya!
For more infos on this check:
http://artrun.hotglue.me/
And yes: we'll open the purgy gates of what you know as the p.m.k. at 1900 (which is 7pm for all you military draft dodgers).
---